Do you have a good strategy to defend your garden from pests?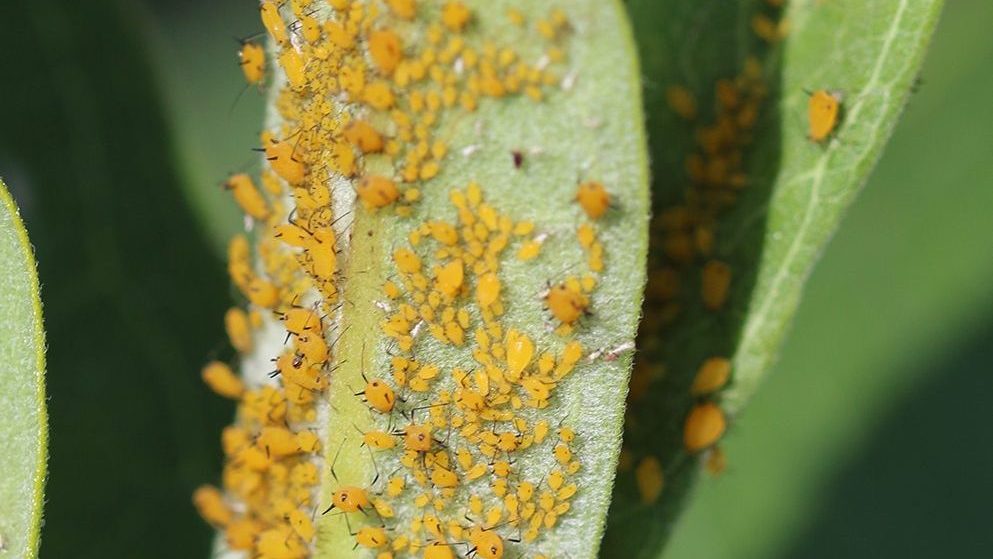 Do you know the difference between biotic and abiotic factors that impact plants in your garden? Biotic factors include garden pests and abiotic factors include environmental conditions such as drought, pollution, nutrition deficiency, etc. Garden pests fall into three categories – insects, disease pathogens and weeds. Differentiating the stresses caused by biotic and abiotic factors is key to developing preventative and control strategies that will lead to a healthy, well-balanced garden.
You can create a healthy, balanced ecosystem in your garden by arming yourself with knowledge about:
Types of pests in the garden
Differentiating stresses caused by biotic and abiotic factors
Preventative measures
Integrated Pest Management (IPM)
Eager to test your knowledge on these topics?
Use this tool to see how to diagnose pest problems in your garden and the resources available to further your knowledge!

Want to skip to the resources or revisit them?